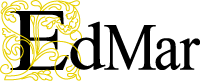 Threads Designs Books Needles Extras
Ordering News Shows Help Contact
Accessories
Thread Organizer

Our clear plastic thread organizers are a terrific solution to the age-old dilemma of how to store skeins in an efficient and easy way. The organizer measures 11" X 20" and has 16 slots for skeins and labels. The organizer is extremely flexible, it can be rolled or folded for convenient storage and also keeps your skeins tangle-free.

Wood Hoops
Available in 3", 4" & 6"

Hoop Holder - Holds your embroidery hoop firmly and securely for hands-free stitching. 10 inch flexible gooseneck keeps your hoop where you want it. Wooden base.

Marvy Tracing Pen - Washes away from fabric completely. Teal color.
Deluxe Needle Threaders
Website Copyright 1996-2010 - EdMar Co.
Designed by Adriano