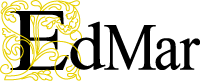 Leaders in Dimensional Embroidery

Explore the World of Dimensional Embroidery with these Books
Dimensional Embroidery 3 vol. set
by Zeanne Aguilar

The three volumes of Zeann Aquilar's Dimensional Embroidery series are combined into this single book. 148 pages altogether, this book is brimming with stitches, techniques, helpful tips, and nearly half of it is generously devoted to full size patterns suitable for tracing.

Thorns & Roses
by Debbie Kelley

78 pages. A unique approach to teaching Brazilian Embroidery. Beautiful Roses and Desert Southwest Cactus designs. Traceable patterns, complete instructions and thread lists.

Silk Flowers to Dye For
by Loretta Holtzberger

60 pages plus 8 color plates.Covers techniques and 19 Projects all with full size pattern and complete instructions.

Needlelace and Stumpwork
by Loretta Holtzberger

100 pages plus 4 color plates. Over 3 dozen projects with full patterns and easy to read instructions. Amazing all dimensional work.