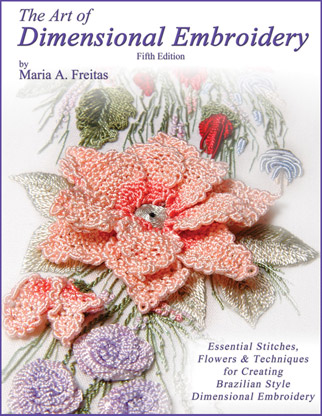 The Art of Dimensional Embroidery
by Maria A. Freitas.
48 pages. Now in it's fifth edition, this book gives detailed instructions for 29 basic stitches and how to use them to make over 40 flowers, leaves and other items. Thoroughly illustrated in color throughout.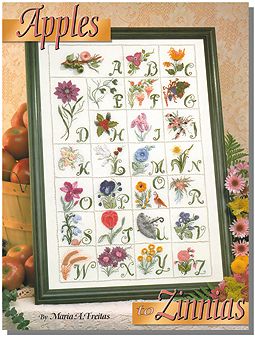 Apples to Zinnias
by Maria A. Freitas.
Over 50 pages illustrated throughout. Instructions for stitches, leaves, flowers and everything you see in the embroidery.
Comes with full size tracing pattern.
Printed fabric available as design #1603.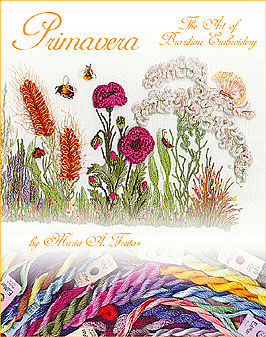 Primavera
by Maria A. Freitas
Beginners and enthusiasts of all levels will enjoy all the flora and fauna of this remarkable piece by Maria A. Freitas. This 32 page booklet covers instructions for 18 stitches, 13 plants and 10 critters all illustrated and photographed in color throughout. A full size pattern suitable for tracing is included as well as expert advice on washing, stitching and framing your embroidery.
See design #1601.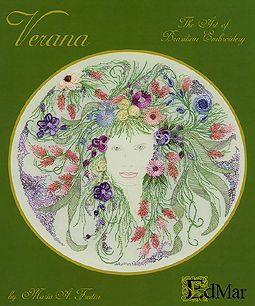 Verana
by Maria A. Freitas.
This book by Maria A. Freitas gives details on stitching the cover pattern. Includes instructions for all required stitches, instructions for 12 flowers, 8 buds, field flowers, leaves and the face. Thoroughly illustrated.
See design #1602.