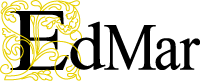 Threads Designs Books Needles Extras
Ordering News Shows Help Contact
Use the following form to communicate any messages to us. If you are in a desperate hurry, I can't emphasise enough that e-mail or this form do not provide you with the same urgency as a phone call to us would. Please do not expect instant messaging with this form but we attempt to answer all of our mail as diligently as possible. If you do not receive a reply within 2 business days, it's possible we have not received your message, or, you have provided us with an invalid e-mail address with which to reply. We only use your e-mail address to reply back to you, never for any other purpose. Do not use this form to place orders.
EdMar Co. Communication Form
E-MAIL ADDRESS:
If you wish to provide your phone number or address, please do so in the body of your message.
Type the word above in the space below

Bot Foiler:
Website Copyright - EdMar Co.
Designed by Adriano